HELL DIETMAR: the Industry 4.0 revolution in a small metalworking company 
2022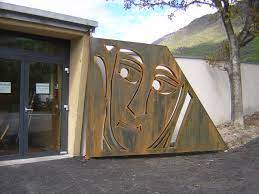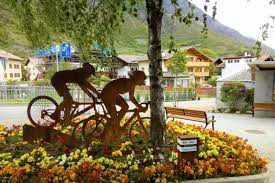 THE CHALLENGE
Hell Dietmar company, based in Bolzano (Italy), has been manufacturing railings, steel structures, stairs, religious elements, art objects or extravagant furniture in natural steel and stainless steel for over 40 years, in customized productions.
In 2022, in order to improve production, the company decided to expand it's machine park adding a laser cutter by Gweike, imported by F3 FUMAGALLI company, making use of the tax benefits of the Transition Plan 4.0.
This was the beginning of the relationship with Orchestra, leading Hell Dietmar to adopt Industry 4.0 in its daily life.
THE SOLUTION
The first challenge was to interconnect a machine produced overseas, such as the one supplied by F3 FUMAGALLI, which wasn't set up to be integrated into an Industry 4.0 project.
The installation of RETUNER's SMARTEdge4.0 made it possible to achieve this goal by integrating the machine with the rest of the machine park.
As the company only had an accounting system for bills and invoices, the MES component of RETUNER was adopted as a factory digital system to integrate the machine with the computer systems, using themetal industry parameters.
THE BENEFITS
The MiniMES4.0 software, interconnected with the laser cutting machinery, has provided the company with a reference system for production management. In fact, the MiniMES4.0 in addition to communicating bidirectionally with the machine, allows the management of production orders in all processes. As a result, the possibility of tracing the order from its receipt to its fulfilment is an added benefit.
As set out in the Industry 4.0 model, this production management system allows information to flow between the various company departments. In particular, in this case the company was immediately able to manage orders in an integrated manner, from the receipt of the customer's order to the production department that carries out the processing. By simply collecting the processing times, both operator and machine, and the quantities processed, the digital management has replaced the traditional paper one. The advantage of having a digital archive of processed orders allows the reuse of drawings and machine programs used in the past, as well as having valid cost information to that can be used in new estimates. Hell Dietmar's owner was so satisfied with the RETUNER product that he declared "Reliable service, competent personnel and personalized programs: definitely to be recommended."