Cloud Driven Edge Computing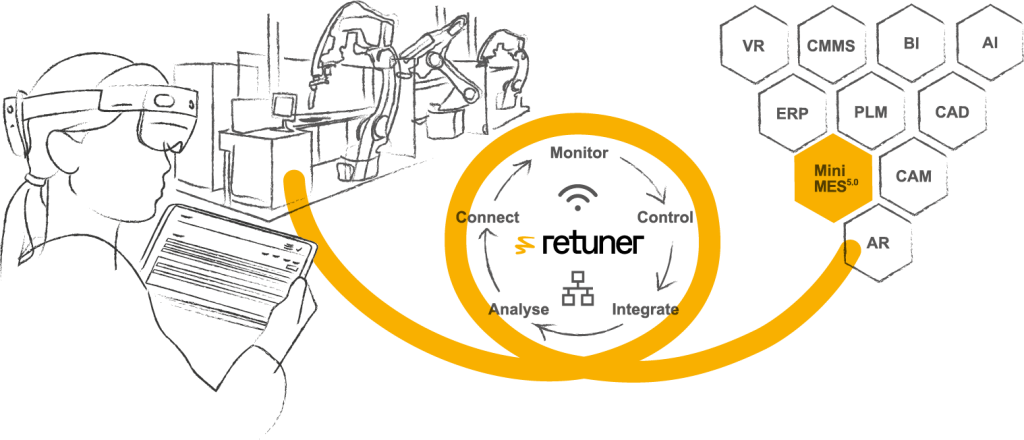 RETUNER's Industrial IoT architecture brings together edge and cloud computing, allowing the interconnection of existing and new machines with different protocols.
RETUNER allows different makes of machine to dialogue and creates an integrated system between factory and company.
RETUNER loosely couples the factory and company systems, allowing both to develop independently.
In this way the substitution of the application software or the machinery doesn't interfere with integration between the two.