T.I.S TORCITURA ITALIANA SETA: the Industry 4.0 revolution in a small silk processing enterprise 
2023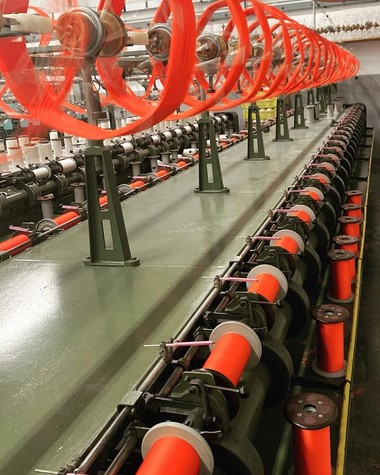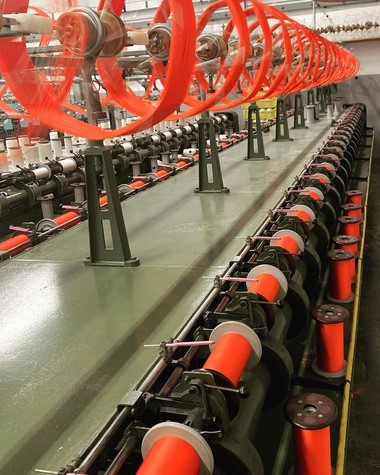 THE CHALLENGE
T.I.S Torcitura Italiana Seta is an Italian company with consolidated experience specializing in silk yarn twisting. The company has always worked with constancy and seriousness, skillfully combining innovation and tradition, with the aim of making yarns that are always natural, luxurious and valuable.
In 2021, the company, known thanks to our partner BRAINDATA, decides in order to optimize its production, to expand the machine park with 5 machines: a Silk Drying machine, a Silk Bath machine, a Winding machine, a SSM 2 Winding machine and an Air Conditioning plant.
A choice that also allowed the company to take advantage of the tax benefits of the Transition Plan 4.0.
The relationship with Orchestra begins here with the aim of leading T.I.S Torcitura Italiana Seta to adopt Industry 4.0 in its daily operations.
THE SOLUTION
Since there was only a traditional accounting system for bills and invoices in the company, in order to interconnect the machinery to the factory information systems, the MES component of RETUNER was adopted as the factory digital system, in the version specifically designed for small and medium-sized manufacturing companies operating in the textile industry.
BENEFITS
The MiniMES5.0 software, implemented with the interconnection of 5 machines, has provided the company with a reference system for production management. In fact, the MiniMES5.0 not only communicates bidirectionally with the machinery, but also enables the management of the production order in all processing. One thus has as a benefit, the ability to track the job order from the receipt of the order to its fulfillment.
"The MiniMES5.0 software, has enabled us to monitor production and batches, interconnect office and production with greater awareness on the part of staff, and plan weekly and monthly work. Orchestra's software is simple and versatile, with a truly understandable interface. Currently we have interconnected 5 machines effectively. The connection with our management system allows us to simply send orders to the portal and see production data associated with the batch processed. It takes very little time to learn how to use it, and our staff quickly proved capable of understanding it and working independently" says Caroline Brambilla, the company's administrative manager.