IOT AND PRODUCTIVITY: THE FUTURE IS IN THE CONNECTED ENTERPRISE
2019-06-18 | 2019-06-18
Sellalab Biella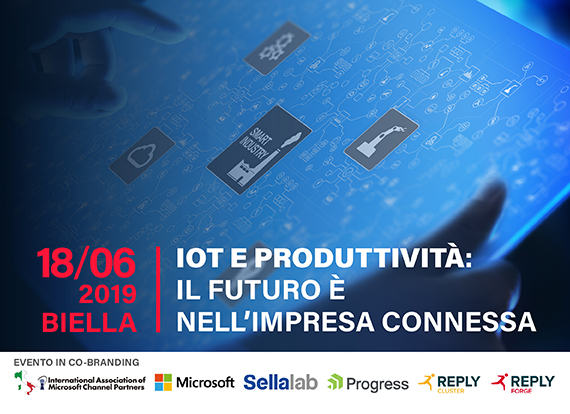 Born for the SMART CITY projects, IoT has transformed and evolved into IIoT for the manufacturing sector, driven by the wave of INDUSTRY 4.0.
The required connection of the machinery with the company management systems has brought with it the review and digital evolution of the production processes with a very precise objective: to increase the competitiveness on the global markets.
Productivity extends the boundary of factory processes, having to intelligently integrate ERPs, ANALYTICS, CMMS. In this paradigm shift investment opportunities are born for the introduction of new, more modern, open and efficient systems.
In all this, the INDUSTRY4.0 national plan becomes a financial lever also for the modernization of the ICT sector of companies.
The conference aims to explore the issues of innovation and integration between production and management systems with the introduction of new enabling technologies for INDUSTRIA 4.0
Important sector representatives and some IAMCP associates will discuss it.
Orchestra, as IAMCP associate, will illustrate concrete examples and case studies.
Agenda and registration here